Paul's Books
Biography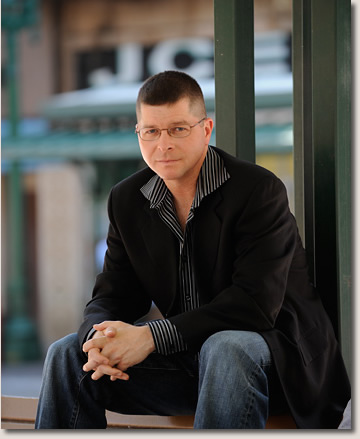 Paul Bouchard (pronounced bou-shard) was born on July 27, 1967, in the small town of Frenchville, Maine (population 2,000). His father is a retired potato farmer, and his mother – a dual citizen (Canadian/American) – is a retired school teacher. Some four hundred miles north of Portland, Maine, Frenchville hugs the Maine-Canadian border. Growing up in a small border town has been a big influence on Paul Bouchard, and it was featured in his short novella The Boy Who Wanted to Be a Man. The Bouchards, like many families living in the St. John Valley, spoke both French and English in their home.
Growing up, Paul Bouchard dreamt of becoming a professional baseball player. He attended the University of Maine and barely sneaked on its baseball team as a third-string catcher his freshman year. Injuries, and by his own admission "lack of sufficient talent," ended his baseball dreams.
In 1994, Paul Bouchard enlisted in the army where he became a reporter. It was then that he developed an interest in writing. He later attended the Texas Tech University School of Law where he earned his law degree. He became an army JAG lawyer in the fall of 2004, and retired from the army in 2018. 
Paul Bouchard's biggest writing influences are Michael Crichton, Stephen King, John Grisham, Tom Wolfe, and James Patterson.
In his spare time he roots for the Boston Red Sox, plays poker, and travels with his wife. The Bouchards live in northern Virginia.